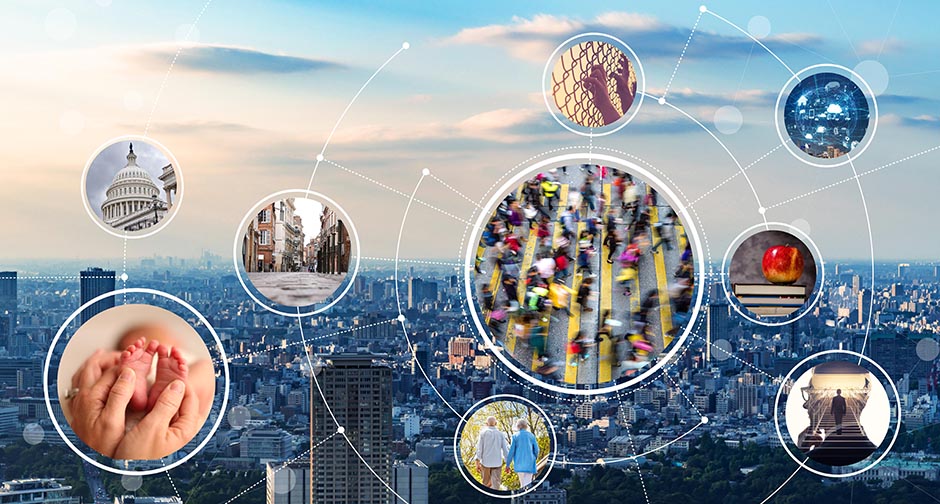 UCI economist and center co-director David Neumark is pursuing on-going research on age discrimination in the employee hiring process with a $156,000 grant from the Alfred Sloan Foundation.
CENTER FOR POPULATION, INEQUALITY, AND POLICY
New UCI research center takes on causes and consequences of socioeconomic inequality

Understanding the causes and consequences of socioeconomic inequality in the U.S. is the focus of a new UCI Organized Research Unit. Under the auspices of the Center for Population, Inequality, and Policy, 26 faculty representing five schools and units on campus will study widening gaps in economic, educational, health, and other outcomes among the U.S. population, and in other countries. Research within the center will serve as a guide for policies and other strategies designed to improve well-being - including employment, education, health, housing, and income - of the less advantaged.
Additional emphases of research within the center include parental citizenship and its impact on child health and well-being; mass incarceration's effect on fertility, mortality, and morbidity among U.S. populations with highest risk of criminal justice contact; children's performance in reading, math, and science and ties to inequality; school-entry skills and behaviors that affect later academic achievement and attainment; and prisoner reentry and consequences of criminal justice contact for employment, mental health, and political participation. •